Manito Chamber of Commerce Welcomes The Rustic Roost to town with a Ribbon Cutting Ceremony
Manito residents and Chamber of Commerce members gathered together on Saturday, November 15th to welcome The Rustic Roost and owners Stacey and Brian Brienen to the village with a Chamber ribbon cutting ceremony.
The Rustic Roost offers
...
a variety of antiques and gifts. They also have a large selection of architectural salvage elements. The Rustic Roost is located in the former Ironstone Restaurant building, next to Willett's Winery on Market Street.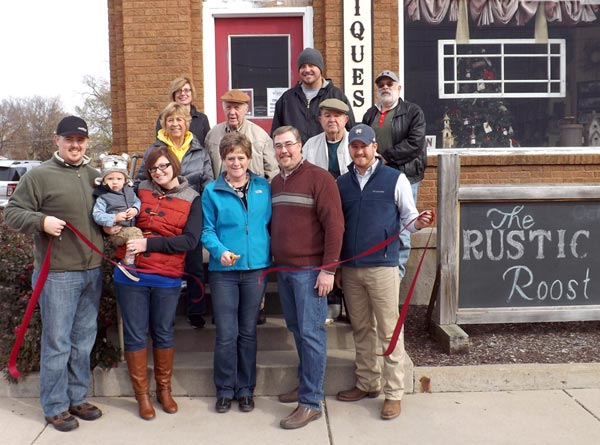 Front row, L to R: Jayson Brienen, Conner Brienen (toddler), Becca Brienen, Stacey Brienen and Josh Brienen.
Middle row, L to R: Nancy Proehl, Phil Frederick (past chamber president), and Jim Bernshausen.
Back row, L to R: Dee Hohenshell, Brody Bernshausen and Butch Gilroy.